Is it time to leave the renter's nest? The topic of renting vs buying has long been debated. Ultimately, it comes down to each individual situation. One of the first and possibly most important questions you need to ask yourself is "Is this somewhere that I want to put down roots?" If you answered yes, there is a good chance that home-buying may be in your future. This is especially true in Raleigh where rent for a one bedroom apartment is averaging $1,015 per month. Certainly you would want to know your money is being put to its best use considering those numbers come to over $12,000 a year! Depending on a few variables such as credit, interest rate, and mortgage period you could purchase a home in the $200,000 range and pay the same monthly payments as the one bedroom apartment mentioned above. Here are some key advantages that purchasing provides as opposed to renting.
1.Living The American Dream
There are several reasons people wish to become homeowners. Some want more space for their money. Others just want to get out from under there parents' wings. Regardless of their reasons for making the leap, home ownership has long been a symbol of wealth, independence, and freedom.
Image: Pixabay
2. Think Of It As An Investment
Buying a home has the advantage of a long term pay-off. Every month you pay rent that is money you will never see again. With a mortgage you can almost think of your payments as going into a savings account. Now of course at first a large portion of your mortgage payments will go towards interest which is the cost of borrowing money. Gradually, more and more of your mortgage payment will go towards building equity in your home. That's money that if you were to sell would go in your pocket. In addition to building equity over the course of the loan through your payments, real estate tends to appreciate which is only icing on the cake. According to Zillow, Raleigh home values rose 6.3% in 2017 and are expected to rise another 3.0% during 2018.
Image: Pixabay
3. Savings & Deductions
Saving money can be just as sweet as making it. Purchasing a home comes with the benefit of being able to deduct not only the mortgage interest which can be substantial but your property taxes and some closing costs as well. The deduction of your mortgage interest is particularly vital in the early years of your loan as it is the better part of your payments.
Image: Pixabay
4. It's Yours Now What?
Owning your own place can come with a few personal perks. Tired of those noisy neighbors? Not in your new detached home! Want to paint the walls that funky color that only you love and can pronounce? Go for it! Making the transition to home ownership grants you the ability for greater personalization as well as additional privacy.
Image: Pixabay
5. Know What You'll Pay
A fixed rate mortgage allows you to lock in a certain rate and know exactly what you'll pay each month for the entirety of the mortgage period. This is preferable to rents that tend to rise each year. The coolest part, at the end of your mortgage period when you have made your last payment you now own a home which could be a lot more valuable than what you would own if you were to rent over that same period of time, nothing.
Image: Pixabay
All these advantages are sounding pretty great but it is important to remember that buying a home is a big commitment. One that you need to be ready for. Here are a few other questions that you should mull over before taking the next step.
What is my current income and will it increase or decrease?

How much money do I have for a downpayment?

How much home can I afford?

Am I ready for this responsibility?
Think you're ready but unsure of what to do next? Finding a Realtor to work on your behalf is a great place to start! I can help with understanding the process, finding the right house, and negotiating a deal that works for you. Call 252-939-5100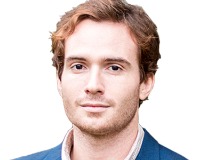 Growing up in Eastern NC, I have always felt blessed to live in such a beautiful and diverse state. I appreciate being able to enjoy peaceful winters in the mountains and long summer days at one of ou....