Let's Talk Budget

We all know that buying a home is no small matter. Therefore, it is crucial to know what your current / future financial situation can sustain in regards to purchasing a home. Everyone is familiar with budgeting and knowing yours may help alleviate some questions you have about your financial situation. Let's look at a basic monthly budget. This consists of your expected monthly income minus all expenses you designate for that particular period.

Expected Monthly Income $,$$$
Minus Expenses
Gas

Food

Leisure / Social Activities

Cell Phone Plan

Cable / Media

Credit Card Payments *

Car Payments *

Personal / Student Loans *
While examining this list it is important to recognize the difference in the types of expenses. Some are smaller and may change from month to month whereas others are more significant and will remain constant for extended periods of time. When being considered for a loan lenders will take into account certain expenses along with something called PITI.
* Indicates payments that are considered long-term obligations when lenders are determining approval status for loans.
PITI Breakdown
What is PITI and why is it important? PITI is the combination of your Principal and Interest payments (also referred to as debt service) along with your Property Taxes and Insurance payments. Calculating your PITI will determine your total monthly house payment (may also include HOA dues if applicable). Before approving a loan a lender will typically refer to what is known as the 28/36 rule. This rule requires that your total monthly house payments (PITI) not exceed 28% of your gross monthly income and the total of all your long-term obligations not exceed 36% of your gross monthly income. Long-term obligations include your PITI as well as other expenses such as the examples indicated in the list above. Both of the requirements of the 28/36 rule must be met for loan approval.
PITI = Principal, Interest, Taxes, Insurance

All Long-Term Obligations = PITI + Other Long-Term Debt
PITI <= 28% Gross Monthly Income

All Long-Term Obligations <=36% Gross Monthly Income

In order to find the maximum house payment you can afford follow these steps:
Multiply your gross monthly income by 28%.

Next multiply your gross monthly income by 36% and subtract your other long-term monthly expenses ex: credit card payments, personal loans, car payments.

The lower outcome between steps one and two is the maximum amount you should spend on your house payment (Remember that this is your max so you may want set your budget lower to give yourself some breathing room.)
Check out Nerdwallet's free mortgage calculator and play around with some possible mortgage scenarios.

Learning the basics of your monthly house payments and what they consist of is a great place to start when considering your home buying budget. The best way to know for sure what you can afford and what options are available to you is to speak with a knowledgable lender.

Lenders
As any Realtor will tell you shopping lenders is detrimental to finding the right deal for you. It is recommended to shop at least three to get a solid idea of what is available. If you need help finding a lender to speak with click here and remember the more knowledgable you are the better decision you can make. Every home buyer has a different situation and each lender will provide you with different offers as well. It is important to take all factors into consideration.
Here are some important topics to remember when interviewing lenders and searching for your loan:
Amount of money you have available for a down payment and closing costs

Gross monthly income

Current & future debt

Length of time you plan to occupy the property

Credit score

Possible qualifications for a no-down-payment loan or first-time home buyer program
Average Homes Sales
Once you have an idea of what you you can afford check out these average home values (by Zillow) in the Triangle and surrounding locations to see what areas may best fit your budget!

Values by city

Raleigh $210,200

Apex $301,400

Cary $320,900
Clayton $175,900

Durham $176,300

Fuquay Varina $217,700

Garner $170,200

Knightdale $161,300

Wake Forest $280,300

Wendell $151,200
Raleigh neighborhood values

Central $206,500

Glenwood $598,900
North Central $203,800
North Raleigh $259,100

Northwest Raleigh $269,200

Six Forks $387,800

South Central $114,100

South Raleigh $137,200

Southeast Raleigh $142,700

Southwest Raleigh $151,000

Ready to take the next step in your home search?
Contact me today!
Kevin Sanderson
phone: 252.939.5100
Email: [email protected]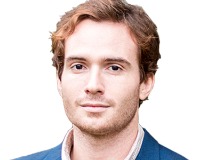 Growing up in Eastern NC, I have always felt blessed to live in such a beautiful and diverse state. I appreciate being able to enjoy peaceful winters in the mountains and long summer days at one of ou....