What Does Living In The Triangle Mean? It is no secret that the Triangle area is one of the fastest growing areas in the country with its competitive job market. Being a hub for tech jobs, research, education, and health care it is a great place for first time homebuyers, college grads, and truly people from all walks of life. There is an average of 40 new residents moving into Wake County every day and while the job opportunities are enticing they are not the only perk to living in the Triangle. The ever-growing and diverse culture that breathes life into our vibrant community is yet another feature which draws newcomers from all over. Moving into warmer months there is no better way to enjoy this beautiful spring weather than to get out there and explore all our wonderful community has to offer! Raleigh will be host to everything from art installations to festivals to outdoor concerts. Head over to visitRaleigh for more information on upcoming events.
Important Dates
You Are Here: Light, Color, and Sound Experiences (through 7/22)

Artsplosure - The Raleigh Arts Festival (5/19-20)

Light the Woods with Sound (weekends, 5/11-27)

Animazement (5/25-27)

Freedom Balloon Fest (5/25-28)

PeakFest (5/5)
Great Grapes! Wine and Food Festival (5/5)
Out! Raleigh 2018 (5/5)
Downtown Raleigh Food Truck Rodeo (5/6)
Triangle Craft Beer Fest (5/12)

Beer & Bacon Fest (5/19)

Concerts
Fleet Foxes (5/3)
Ben Folds (5/4-5)
Sierra Hull (5/5)
Odesza (5/9)
Steely Dan with The Doobie Brothers (5/11)
Kenny Chesney (5/12)
Vance Joy (5/12)
Post Malone (5/18)
Outlaw Music Festival: Willie Nelson, Sturgill Simpson, Alison Krauss (5/25)
Kendrick Lamar, SZA, ScHoolboy Q, Jay Rock, Ab-Soul, SiR and Lance Skiiiwalker (5/26)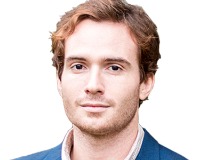 Growing up in Eastern NC, I have always felt blessed to live in such a beautiful and diverse state. I appreciate being able to enjoy peaceful winters in the mountains and long summer days at one of ou....